Get all the fun and none of the fuss with our pool cleaning services.
Hanging out at the pool is one of the best ways to spend the warmer months of the year, but only if the water is clean and inviting. Pool cleaning is one of those chores that most people hate having to take care of, or just have a hard time finding time for, which is why we at All Seasons Pools offer a variety of pool cleaning services to make the warm season a breeze.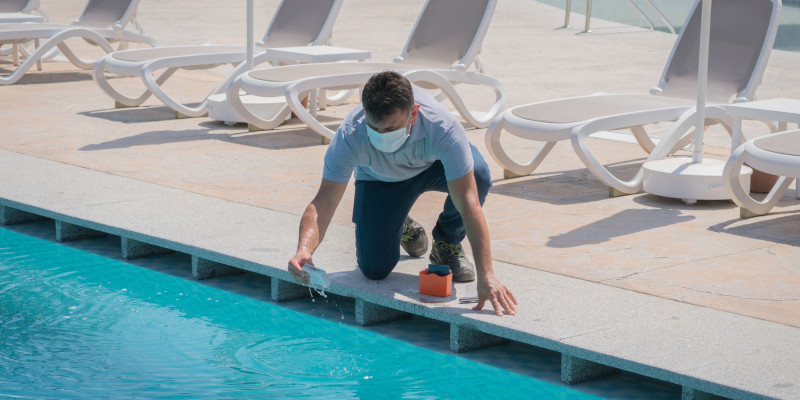 Our staff of pool cleaning professionals will take great care to ensure your pool is sparkling clean each time we visit your property. One of our most popular options is our full-service weekly pool cleaning, which allows you to check "clean the pool" off your to-do list permanently. If you prefer to handle most of the work yourself and only need light maintenance services, our chemical light maintenance plan is a great option. We also offer one-time cleanings for people who prefer to handle the regular cleanings themselves but need an extra hand every once in a while, such as while they're on vacation or before special events. Please note that during the peak season, our one-time pool cleaning availability may be limited and will depend on staff availability and routes.
While summer is certainly the most popular time to hire a professional pool cleaning company, we also provide cleanings in the off-season to help keep debris from gathering in your pool and making it a mess when you're ready to open it back up for the warmer months. We can even handle draining the pool completely and doing a deep scrubbing when necessary.
No matter what level of service you opt for, our team will help you get back to enjoying your pool with our professional pool cleaning services. For more information on the specific cleaning services we offer or to inquire about getting on our schedule, reach out to our team today.