We deliver all the pool chemicals you need to keep your pool sparkling.
Few things are more disappointing than heading out to the pool, only to notice a green tinge in the water. When a water's pH levels aren't balanced, pool water is not fit for swimming. Maintaining proper chemical levels in your pool is essential to keep it clean, safe, and healthy. Our pool chemical delivery services at All Seasons Pools let you automate this process by bringing the chemicals you need right to your door.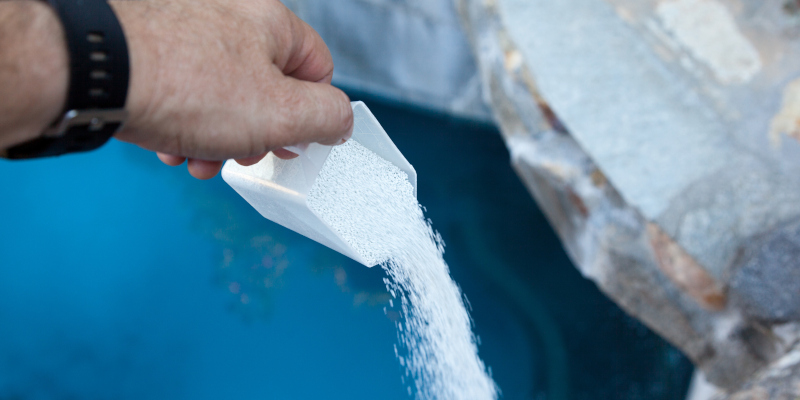 Pool chemicals can be a hassle to buy as they are not always available in stores, and it can be difficult to ensure quality online. In peak seasons, pool chemicals can also be hard to find as they are often sold out in big box stores. Our pool chemical delivery takes the hassle out of shopping for chemicals so that you never have to spend your time searching for them.
It can also be difficult to know what chemicals your pool needs. Our expert team can guide you on the right products for your pool and then deliver them to your door. Since chemical and pH level balancing can be a delicate job, we also offer pool treatment services to help keep your pool in tip-top shape. If you aren't sure which chemicals to use or how to administer them, we are here to help.
We offer pool chemical delivery throughout New Braunfels, Texas. Let us automate your pool chemical stock so you never have to miss a minute of pool time! Give us a call to set up an order today.