Leave pool equipment replacement to the pros.
Your pool is a refuge and a retreat. It's a tranquil oasis during those sweltering Texan summers. At All Seasons Pools, we want to keep your pool sparkling so you can soak up every last drop of serenity. It's easy to eliminate maintenance interruptions to your pool time with our professional pool equipment replacement services.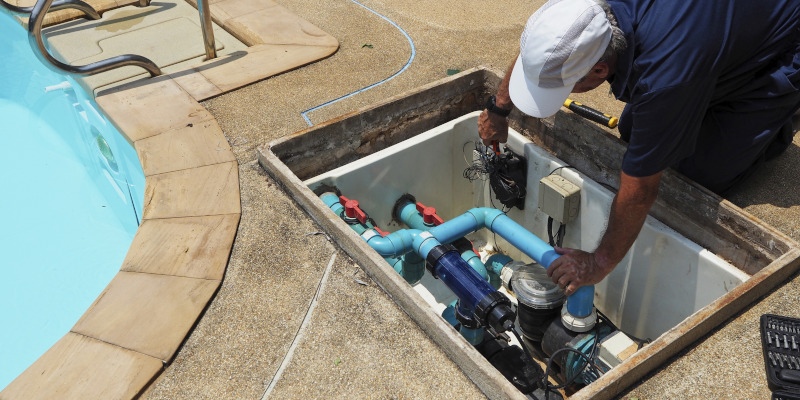 Like any mechanical structure, a pool requires equipment maintenance to work properly. Pool equipment can experience wear and tear and will need to be replaced periodically throughout the life of the pool. We never want an equipment mishap to render your pool inoperable, which is why we offer our maintenance and pool equipment replacement services. We can preemptively replace your pool equipment to keep it operating at its best and perform routine inspections to detect issues before they become bigger problems.
When it comes to pool equipment, you want experts you can trust to provide the right equipment and installation for your needs. Our knowledgeable team has the expertise to evaluate your pool and guide you on equipment recommendations. We are in the business of optimum pool performance, not talking you into equipment you don't need. We pride ourselves on a proven track record of customer satisfaction and trust.
We service pools throughout New Braunfels, Texas, and can handle any pool equipment replacement project. Our equipment installations are always up to code, designed to last, and tailored to each pool. If you need pool maintenance or would like a professional inspection of your pool equipment, give our team a call. Leave your pool maintenance to the pros so you can enjoy your backyard oasis!
Similar Services We Offer: