Our residential pool services take the hassle out of pool maintenance.
A backyard pool is a source of fun and relaxation. Whether you like to unwind with a dip on a summer afternoon or entertain friends and family any time you like, you want to make the most of your pool. With our residential pool services at All Seasons Pools, you can enjoy all the benefits of your backyard pool without the hassle of its upkeep.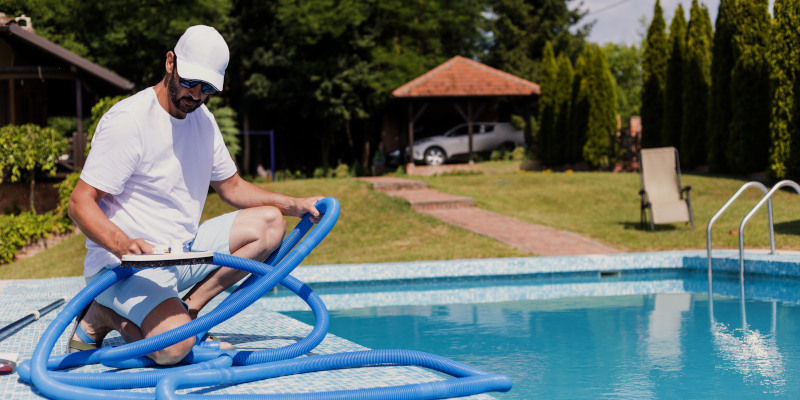 Many aspiring pool owners are unaware of what a chore pool maintenance can be. Constant cleaning, vacuuming, and filter emptying can quickly become burdensome, not to mention continually balancing the water's pH balance in addition to maintaining the pump and other equipment. Pools must be maintained for their enjoyment as well as their safety.
Our residential pool services can take pool maintenance totally off your to-do list. We offer service plans to automate your pool's care as well as pool chemical delivery to bring everything you need to your door. Whether you need pool repair or professional cleaning, we've got you covered.
We want you to enjoy your pool and leave the rest to us. Our team of experienced pool technicians takes pride in a track record of customer care and satisfaction. We are known around New Braunfels, Texas, as being a fast and reliable pool services provider.
A pool is only as enjoyable as it is well-maintained. That's why we prioritize expert residential pool services to keep your pool at its best. Give us a call and let us handle the hassle while you enjoy your pool!