We'll provide the pool cleaners you need for safe swimming.
When it's a nice, warm day and you feel like going for a dip, the last thing you want is to discover that your pool is dirty. A dirty pool can be hazardous to your health and lead to waterborne illnesses, but when you have the right pool products to keep the water clean, you won't have to worry so much. At All Seasons Pools, we offer a wide variety of pool products for backyard pools and commercial pools alike, and we would be happy to supply you with the products you need, such as pool cleaners.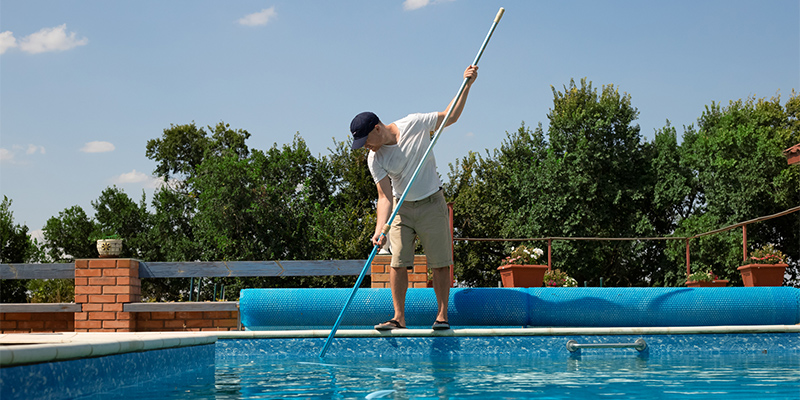 There are many types of pool cleaners out there. Some move around the pool on their own, sucking up debris into the pool's filter. Others are stationary, like suction-side pool cleaners, and others require manual use, like handheld vacuums and pool brushes. There are a lot of options, and it can be a challenge to determine which one is right for your needs, but our knowledgeable team is happy to go over the pros and cons of different pool cleaners with you and recommend the best ones for your needs.
We offer high-quality pool cleaners from trusted manufacturers in the pool industry, and as Certified Pool Operators with over 20 years of experience, we can assure you of the quality of these products. Once you have the pool cleaners you need, you can finally say goodbye to dirty pool water.
We are proud to serve all your pool-related needs in New Braunfels, Texas. If you need pool cleaners or have questions about our services, contact us today.