Let us check pool maintenance off your to-do list.
Most pool owners will agree that, while having a pool is awesome most of the time, having to perform pool maintenance can be a real downer. Not only is it time consuming, especially if you aren't very familiar with the processes, but it can be downright dirty and unpleasant sometimes. Having a crystal-clear pool is the height of summertime fun, but skimming bugs and pollen off the surface or brushing the sides to remove algae growth before you can jump in is the opposite of a good time. When you need someone to help you keep up with your pool maintenance, you can count on us at All Seasons Pools.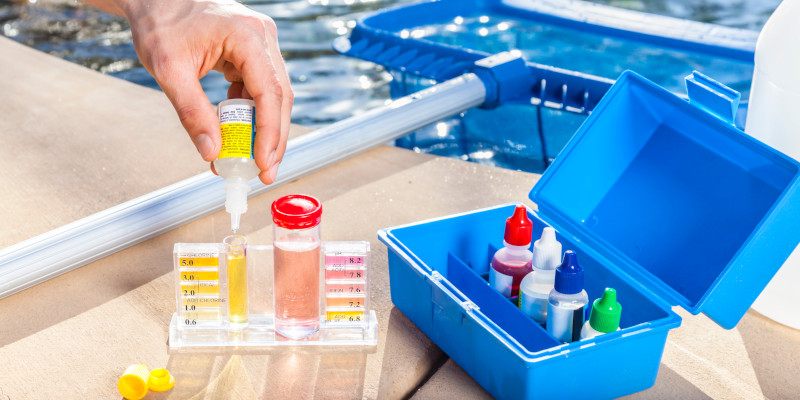 We offer a wide range of pool maintenance services, such as:
Weekly cleaning
One-time cleaning
Drain and clean services
Chemical delivery
pH and chlorine-level testing
Evaluation of other chemicals, including cyanuric acid, hardness, and alkalinity
Additionally, we carry a variety of products to help make pool maintenance easier, such as automated cleaners, timers, and other system upgrades, custom and automated pool covers, and much more.
Our team has been proudly serving customers in the New Braunfels, Texas area for over 20 years. When you choose to trust us with your pool maintenance services, you can rest assured that we'll never keep you waiting, and we'll always do our best to ensure your complete satisfaction. If you need advice on how to best care for your pool or what pool maintenance services you would benefit from, we are happy to talk with you and provide our expert recommendations.
We want to make keeping your pool beautiful and clean easy, so if you'd like to learn more about our pool maintenance services or are interested in a quote, reach out today.